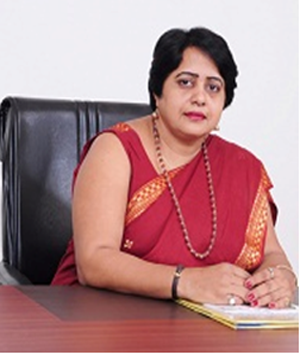 Sharmila Sharma
As we all know every child is unique in himself/herself and has the right to get education, with this vision, at Ganga International School Bahadurgarh, we felicitate our students with all around equipped education and holistic development. The school has competent teachers, state-of-the-art infrastructure and supportive administration. The school has a vision of creating a safe and supportive environment for the students and to provide a perfect balance of academics, sports, artistic and social opportunities. The aim of our school is to develop each child to his/her potential through a fully integrated curriculum, so that each child should grow in grace, enjoy freedom through knowledge, and lead a healthy, productive and meaningful life.
We believe in setting paths for others; just not to follow them. We not only dream the plans, but change the plans into reality.
On behalf of Ganga International School family, I assure you that your ward is safe in our hands and moving ahead to face the society in this modern age. Trust us. We are here to serve the society, with our heart and soul. God bless our wards!
Sharmila Sharma
Principal